All About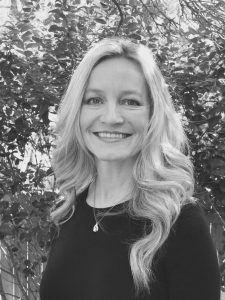 Carol Brittin Chambers, composer and arranger, is currently on the music faculty at Texas Lutheran University. In addition to writing and teaching, she also maintains an active performance schedule, including appearances with the Mid-Texas and San Antonio Symphonies, as well as the San Antonio Brass.
Chambers has arranged and orchestrated show music for numerous high school marching bands across the country, as well as The Crossmen Drum Corps. High schools include CT Johnson HS, San Antonio, TX (2016, 2011 BOA Grand Nationals Finalist, 2017 BOA San Antonio Super-Regional, Austin, & Midland Champion, 2014 BOA San Antonio Super-Regional & Houston Champion, multi-year State Finalist), Keller HS, TX (2015 BOA Grand Nationals Finalist, 2017 & multi-year BOA Regional and State Finalist), Hendrickson HS, TX (2017 & multi-year BOA Regional Finalist, 2016 State Advancement), Broken Arrow Senior High School, OK (2006 BOA Grand Nationals Finals Champion), and Ronald Reagan High School, San Antonio, TX (2005 Bands of America Grand Nationals Semi-Finals Champion), to name a few. In addition to her own shows, she also orchestrates all the shows of Aaron Guidry, at www.yataforluda.com.
In addition to marching music, Chambers also enjoys writing works for concert band, solo instruments, and small ensembles.
Before coming to TLU, Chambers taught band for many years in the North East Independent School District, in San Antonio, TX.  She was an assistant band director at Ed White Middle School, Lee High School, and Bush Middle School.  She also taught private lessons in NEISD.
Chambers received a Bachelor of Music Education from Texas Tech University and a Master of Music in Trumpet Performance from Northwestern University.  She studied under Vincent Cichowicz, Will Strieder, John Paynter, Arnold Jacobs, and James Sudduth.  She and her husband Mark have three children:  Catherine, Joshua, and Julia.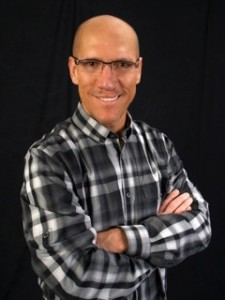 Bret Kuhn, percussion, is a graduate of Northeast Missouri State University with a Bachelors degree where he studied percussion with Dan Petersen. Bret served as Caption Head and Percussion Arranger for the World Champion Cavaliers who won 6 World Championships and 5 High Percussion Awards during his tenure. He also consulted with the Bluecoats Drum and Bugle Corps 2006-2008. In 2010 he served as Program Coordinator for the Colts Drum and Bugle Corps. Bret is the percussion coordinator for the Prospect High School music program and is also adjunct faculty at Vandercook College of Music as well as Northern Illinois university. 
Bret has written articles for publication in Percussive Notes Magazine and currently serves on the Board of Directors for the Percussive Arts Society. Bret is also a member of The American Society of Composers, Authors and Publishers, known as ASCAP. He travels extensively presenting clinics across the United States, Japan and Europe for Yamaha, Zildjian, Remo and Innovative Percussion. 
If you wish to contact Bret regarding clinics, arranging or commissioning a percussion ensemble, go to www.bretkuhnmusic.com or e-mail him at bretkuhnmusic@sbcglobal.net.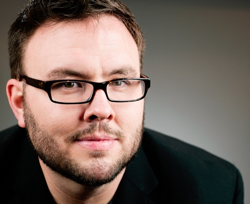 Adam Clay, percussion, is a nationally recognized percussion designer and an instructor for The Cavaliers Drum and Bugle Corps.  Prior to The Cavaliers, he was on the instructional staff with The Bluecoats for six years.In addition to writing shows for outdoor and indoor groups across the country, he founded the NBA's Memphis Grizzlies Drumline, "The Grizzline."
Adam is a Yamaha Performing Artist and is supported by Remo and Innovative Percussion. 
Learn more – www.adam-clay.com
Adam's Battery orchestrations include 5 and 6-drum Tenors, as well as 4 and 5-drum Bass Drum lines.  His Front Ensemble orchestrations include Synth and Auxiliary parts.